最新のお知らせ
NIJISANJI EN Mysta Rias reaches 1 million subscribers on YouTube
Congratulations Mysta Rias on reaching 1 million subscribers on YouTube!
Congratulations on 1 million subscribers!
ANYCOLOR Inc. is happy to announce that Mysta Rias from the VTuber group NIJISANJI EN has reached 1 million subscribers! Mysta Rias is the second NIJISANJI EN Liver to reach this milestone!
We like to thank all fans for their continuous support and encouragement!
We promise to continue to deliver a new magical experience to everyone!
・1M Subs Celebration Video:
Handwritten message from Mysta Rias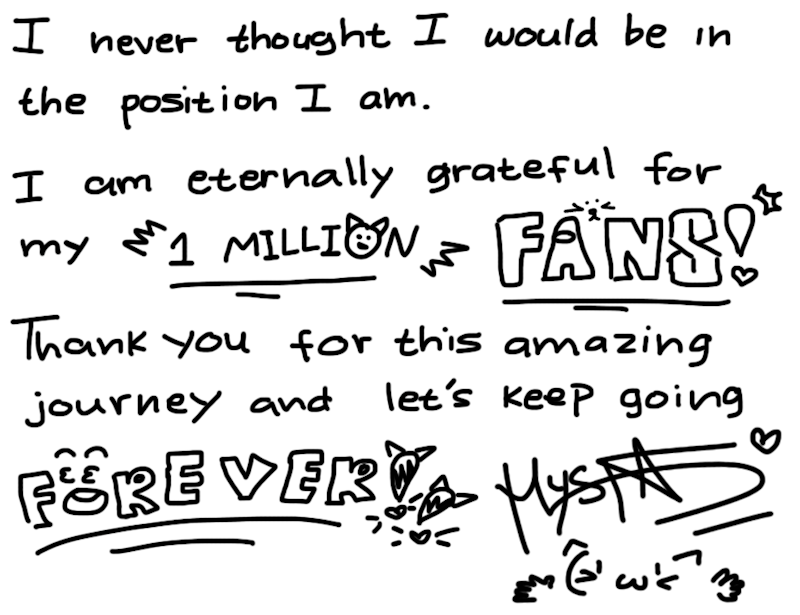 Mysta Rias profile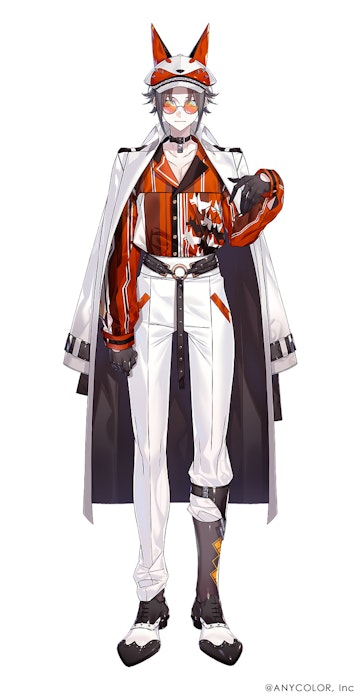 ■ Liver name:
Mysta Rias (ミスタ・リアス)
■ Profile:
A Detective from the past known for his eccentric nature.
As a natural-born genius, he solved countless mysteries with his keen deduction skills.
■ Debut:
December 17th, 2021
https://www.anycolor.co.jp/en/news/qpbm3olfs
■ Links:
・YouTube: https://www.youtube.com/@MystaRias
・Twitter: https://twitter.com/Mysta_Rias
・Official NIJISANJI Website: https://www.nijisanji.jp/en/talents/l/mysta-rias

About NIJISANJI EN


 
NIJISANJI EN is the VTuber project that made its debut in May 2021 with the goal of reaching overseas fans and houses a variety of virtual Livers who conduct streams and influencer activities mainly in English. 
 
■ For more information, follow official NIJSANJI EN accounts:
・YouTube: https://www.youtube.com/c/nijisanji_en?sub_confirmation=1
・Twitch: https://www.twitch.tv/nijisanji_en
・Twitter: https://twitter.com/NIJISANJI_World
・Reddit: https://www.reddit.com/r/Nijisanji
・Instagram: https://instagram.com/nijisanji_en
・TikTok: https://www.tiktok.com/@nijisanji_en?lang=en
・Facebook: https://www.facebook.com/nijisanji.official
 
■ Official NIJISANJI Website:
https://nijisanji.jp/en
 
■ Official NIJISANJI YouTube channel (JP):
https://www.youtube.com/c/nijisanji

About ANYCOLOR Inc. 
NEXT ENTERTAINMENT FACTORY "A NEW MAGICAL EXPERIENCE"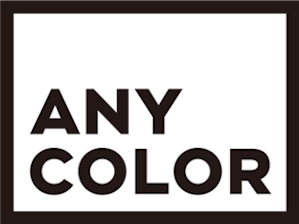 Our company, which was founded in May 2017, has been in business for five full years and is currently operating as a comprehensive entertainment company with about 200 employees and 150 talents, including our core business, VTuber group NIJISANJI, and other VTuber businesses in Japan and overseas.
 
■ About inquiries from individuals and corporations 
ANYCOLOR Inc. Corporate Site Inquiry Form 
https://www.anycolor.co.jp/en/contact 
 
■ About the application for coverage regarding this matter 
Public Relations, CEO Office, ANYCOLOR Inc. 
Email: pr@anycolor.co.jp
  
■ Company Information 
ANYCOLOR Inc. 
Location: Minato-ku, Tokyo 
Representative: Riku Tazumi, CEO 
Founded: May 2, 2017 
Website: https://www.anycolor.co.jp/en/